When most people hear the term 'paralegal', it's likely that the image that comes to mind is a legal secretary, someone who is focused on legal documentation but doesn't actually perform serious legal work. However, nothing could be further from the truth. In fact, paralegals serve a vital role to the success of law firms, many of which would not be able to function without paralegals.
If you're someone who has long considered a career in the law, becoming a paralegal might be your best option, which means you need to learn what a paralegal is and the requirements for working in this profession.
What Does a Paralegal Do?
A paralegal is a legal professional who works in an assistive capacity. They will be employed in a law firm and will support the firm's attorneys in whatever way they need. Paralegals are very similar to physician's assistants in that they share many of the same responsibilities as a full lawyer, but have some limitations for what they are allowed to do.
When a person works as a paralegal, they will perform the tasks that allow a law firm to operate successfully. This can include such duties as legal research using advanced software, having conversations with clients and taking statements about their legal needs, writing and filing briefs with the court and gathering evidence to be used by an attorney throughout a trial.
Featured Schools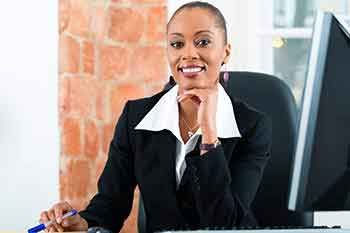 Requirements for Paralegal Work
Because working as a paralegal is such an important profession, there are several requirements for entering this field. While not every state regulates paralegals, every top law firm will have certain qualifications they will look for prior to hiring a given paralegal.
The first step on the path to working as a paralegal is completing a degree or a certificate in paralegal studies. Degrees should be obtained from an American Bar Association (ABA) accredited institution. Many states will require you receive a paralegal certification. This can be done at the state level, if your state provides it, or through a national level organization like the National Association of Legal Assistants (NALA).
The final step in finding work as a paralegal is often acquiring legal work experience. Typically, you will gain work experience through the course of an internship. However, many law firms offer volunteer opportunities for paralegals seeking work experience.
Skills that You May Need
Like most advanced professions, there are several skills that a person needs to successfully work as a paralegal. Without these abilities, you may find yourself struggling to complete everyday paralegal tasks. Primarily, you will need the focus and stamina that is required for working in a high-stress workplace like a law office.
Other skills that are the hallmark of successful paralegals include organization, writing, research and an attention to detail. If you possess these qualities, working as a paralegal may be the right choice for you.
Enter the Paralegal Profession
Now that you know what a paralegal is and what a paralegal does, you may be more ready than ever before to enter this exciting profession. Take the first steps necessary to become a paralegal and you'll be on your way towards one of the most rewarding legal careers that there is.