Home of beloved coffee chains, the world's biggest tech companies, grunge music, and the only rainforest in the continental U.S., Washington state has a lot going on within its massive borders. Over 7 million people live here, 60 percent within the Seattle metropolitan area. The state is also home to many countless farms and logging forests, making it as in touch with nature as it is with progress.
With so much activity going on, legal services are always in high demand in Washington, creating an additional need for paralegals. Unlike in most other states, paralegals are also able to present court filings in Washington, giving them a tremendous amount of authority and responsibility. This unique status makes becoming a paralegal in Washington an excellent step for a further career in law.
Find schools and get information on the program that's
right for you.
(It's fast and free!)
To become a paralegal in Washington and reap all these opportunities, you can use the following information:
Washington Paralegal Certification
Basic Paralegal Certification Requirements
Certification: No certification is required by WA state law, but the authority granted to paralegals in the state makes certification a frequent requirement for employment
Age: WA states no minimum age for paralegals, but many employers require applicants to be 18+ or 21+
Licensure: Washington does not maintain a licensing or registration program for paralegals
Degree: No degree is required under WA law, but an associate's, bachelor's or post-secondary certification program is often required by employers
Experience: WA does not state a minimum experience level for paralegals, but many employers will request one year or more of experience in law
Citizenship: All paralegals operating in Washington must be U.S. citizens or authorized to live and work in the country
Additional Requirements
Since paralegals are able to perform certain actions typically restricted to licensed attorneys in other states, expected qualifications competition for a paralegal position may be much higher than in other states. Therefore, while certification, legal education or experience are not required by Washington state law to be employed as a paralegal, they may be expected by employers.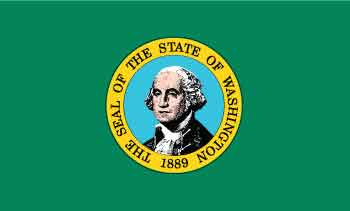 Becoming a Paralegal in Washington
Paralegal Certification Process in Washington
Obtaining a paralegal certification in Washington is possible through one of the following national paralegal organizations:
National Federation of Paralegal Associations (NFPA) — Offers the Paralegal Core Competency Exam and the Paralegal Advanced Competency Exam along with corresponding credentials upon achieving a passing grade
National Association of Legal Assistants (NALA) — Offers the Certified Paralegal (CP) and Advanced Paralegal Certification credentials upon successful completion of an approved program
Major Cities in Washington
Seattle is the most populous city in Washington state with 684,451 residents as of the 2010 census
While the Seattle-Tacoma metro area contains 60% of Washington's population, the second-biggest city is actually Spokane and its 213,272 residents
With 207,948 residents, Tacoma is the third most-populous city in Washington
Vancouver, Washington has 172,860 residents, enough to make it Washington's fourth-biggest city
Bellevue's 139,820 residents make it the fifth-biggest city in the state
What Does a Paralegal Do in Washington?
Paralegals serve as assistants to their supervising licensed attorney, who assumes full responsibility for their actions. In addition to fulfilling normal duties like handling office filing, completing paperwork, assembling case portfolios, performing research and other office tasks, paralegals in Washington can perform additional tasks usually only authorized for licensed attorneys. For instance, a paralegal can also submit a court filing as long as they have the authorization of their supervising employer.
The diversity of Washington's economy means that many different types of law are practiced, creating different duties for paralegals depending on what type of practice they are employed in. With many multinational corporations headquartered in Washington, corporate legal departments have a high demand for qualified paralegals. Opportunities in other fields include criminal justice, personal injury, family law, tribal law, administrative law, social justice and environmental law.
Washington Legal Assistant and Related Careers
Washington careers similar to paralegal include legal assistant, office assistant, court clerk, compliance officer and insurance claims adjuster.
Paralegal Employment Numbers in Washington
According to the Bureau of Labor Statistics (BLS) within the U.S. Department of Labor, 5,160 paralegals and legal assistants are employed in the state of Washington. 3,010 of these are employed in the Seattle-Bellevue-Everett metro area.
Bureau of Labor Statistics Paralegal Salary Ranges in Washington
With a statewide average salary of $57,230 a year, Washington state is the fifth-highest-paying state in the country for paralegals and legal assistants. The Seattle-Bellevue area is also the ninth-best-paying area in the country with an average annual salary of $62,630. The Tacoma area has an average annual salary of $52,570 while Spokane paralegals and legal assistants make $50,100 a year on average.
Washington Paralegal Organizations
Online Paralegal Programs and Schools in Washington
Get Your Degree!
Find schools and get information on the program that's right for you.
(It's fast and free!)
Choose your area of study and receive free information about programs you are interested in. Pursuing an education in paralegal studies is vital to your success as a paralegal or legal assistant. Paralegals have a wide range of responsibilities that attorneys, law offices, and even government agencies rely on every day. A formal education is a must for paralegals looking to impress law offices in both the public and private sectors of the law.