If you're interested in a career in the legal field, Texas offers many opportunities for you to join the workforce. In fact, Texas is ranked second in the nation in its employment of paralegals and legal assistants, according to data from the Bureau of Labor Statistics. Additionally, Houston is host to the largest density of law firms in the state, and other major cities aren't far behind.
As if that wasn't enough, job growth is expected to climb until 2022 at an astounding rate of 29.8 percent. This is great news for those considering joining this rewarding profession. Although there are no certification requirements in the state, there are several steps you can take to improve your chances of becoming a paralegal in Texas.
Texas Paralegal Certification
Basic Paralegal Certification Requirements
Certification: Certification isn't mandatory, but the Texas Board of Legal Specialization offers voluntary certification options.
Age: 18 years or older.
Licensure: Licensure is not required in the state of Texas.
Degree: Although not required by law, The State Bar of Texas recommends completion of a paralegal or legal studies program.
Experience: Attorneys often prefer applicants with experience in either an educational setting or through a legal aid association.
Citizenship: Must be a legal alien or U.S. citizen.
Additional Requirements
Background Check: Candidates will likely be subject to a criminal and professional background check.
Featured Schools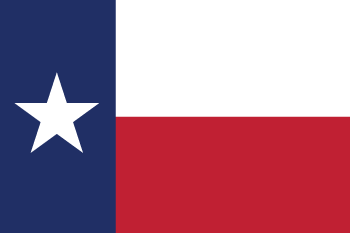 Becoming a Paralegal in Texas
Paralegal Certification Process in Texas
As stated, certification is not mandatory to become a paralegal in Texas. However, if desired, you may work towards certification on the national level or through the state's board. Certification will give you a substantial advantage when applying to paralegal jobs.
The Texas Board of Legal Specialization offers yearly exams for paralegals with 30 continuing legal education hours in a specific area of expertise. You are also qualified to take the exam if you have three years of experience in the specialty in which you're seeking certification, or if you have five years of paralegal experience. After the passage of your specialty's paralegal examination, you will be Board Certified and awarded a Certificate of Special Competence in your area of expertise.
If you're seeking certification on a national level, you may take exams through the National Federation of Paralegal Associations or the National Association of Legal Assistants.
Texas Paralegal Degrees
The State Bar of Texas recommends that attorneys hire paralegals with an educational background. Degrees may be obtained from an American Bar Association-approved program or from a non-approved paralegal studies program at an accredited college or university. Those with a bachelor's degree in any subject matter and a year of paralegal work experience with continuing legal education hours are also competitive candidates.
You may choose to obtain a degree in legal studies, paralegal studies, legal assisting, or other law-related programs.
Major Cities in Texas
Houston is the most populated city in the state with 2.169 million people.
The second largest city in Texas is San Antonio, which has 1.409 million residents.
Dallas has the third highest population with 1.258 million people.
What Does a Paralegal Do in Texas?
Paralegals in Texas may choose to specialize in a variety of different areas, including real estate law, criminal law, family law, bankruptcy law, civil trial law, personal injury law or estate planning and probate law.
As a paralegal, you will work under the direct supervision of a licensed attorney. You will work with attorneys and other staff on cases and preparing for court.
Other duties may include research and fact-checking, report writing, and taking notes.
Texas Legal Assistant and Related Careers
Legal assistant positions are very similar in nature to that of a paralegal. Claims adjusters and title examiners are also related careers.
Employment Numbers in Texas
According to 2015 data from the Bureau of Labor Statistics, 22,350 paralegals were employed in the state of Texas at that time.
Bureau of Labor Statistics Salary Ranges in Texas
Paralegals made a mean wage of $53,190 a year in Texas, which is above the national average.
Texas Paralegal Organizations
Online Paralegal Programs and Schools in Texas
Get Your Degree!
Find schools and get information on the program that's right for you.
(It's fast and free!)
Choose your area of study and receive free information about programs you are interested in. Pursuing an education in paralegal studies is vital to your success as a paralegal or legal assistant. Paralegals have a wide range of responsibilities that attorneys, law offices, and even government agencies rely on every day. A formal education is a must for paralegals looking to impress law offices in both the public and private sectors of the law.