Tennessee is known as the Volunteer State because of its people's commitment to service during the War of 1812. Many Tennesseans express that commitment today by working as paralegals. Paralegals are legal professionals who are dedicated to supporting attorneys in whatever way they need to serve their clients.
When it comes to paralegal work, Tennessee does not have any laws regulating entry into the profession, which means many paralegals receive on the job training instead of enrolling in formal education. However, completing a paralegal education and becoming certified can improve your ability to be hired by top Tennessee law firms.
Tennessee Paralegal Certification
Basic Paralegal Certification Requirements
Certification: Paralegals can work in Tennessee without receiving certification, although many aspiring paralegals choose to become certified with a national organization.
Age: You cannot be employed as a paralegal unless you are over the age of 18.
Licensure: Licenses are not required to work as a paralegal in Tennessee.
Degree: While not mandatory, it is recommended that those pursuing paralegal careers complete an associate's or bachelor's degree in paralegal studies. Any program you choose should be approved by the American Bar Association (ABA).
Experience: It is a good idea to acquire paralegal experience through a degree based internship or through volunteer work before seeking employment.
Citizenship: US citizenship or legal alien status is required to work as a paralegal in Tennessee.
Additional Requirements
Background: A criminal background check will usually be required before you can become employed at a Tennessee law firm.
Ethics: Paralegals usually will need training in legal ethics and then should abide by the ethical standards of their profession.
Find schools and get information on the program that's
right for you.
(It's fast and free!)
Featured Schools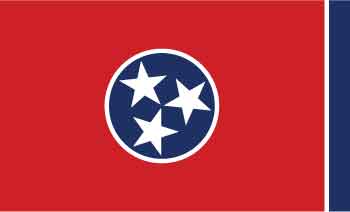 Becoming a Paralegal in Tennessee
Paralegal Certification Process in Tennessee
Certification is not mandated by the state of Tennessee, which means you may be able to find paralegal work without first becoming certified. However, many law firms prioritize certified paralegals, so it is recommended to earn certification through a national organization like the National Association of Legal Assistants (NALA).
NALA allows you to earn paralegal certification by working through a legal curriculum of your choice or by passing an exam. If you pass the exam, you will become a Certified Paralegal (CP). If you completed a curriculum, you will earn the Advanced Paralegal Certification (APC).
Tennessee Paralegal Degrees
Receiving education and training is one of the crucial steps of becoming a paralegal, and is usually accomplished by enrolling in a paralegal studies program. Some paralegals first earn unrelated degrees, and then decide to take courses related to paralegal work. Courses that are useful to a paralegal career can include investigative techniques, court procedures, contract writing and legal research.
Major Cities in Tennessee
Nashville has a population of 678,889.
653,450 people live in Memphis.
The population of Nashville is 183,270.
What Does a Paralegal Do in Tennessee?
A paralegal is a vital part of any law firm. They complete important legal tasks like contract and brief writing, filing exhibits with the court, performing research necessary for cases, gathering information from clients and working in support of attorneys on a day to day basis.
Tennessee Legal Assistant and Related Careers
As with many professions, there are a variety of careers that are related to working as a paralegal. Some of these related professions include title examiners, claims adjusters, legal secretaries and legal assistants.
Employment Numbers in Tennessee
The Bureau of Labor Statistics (BLS) documents and makes available related to many professions, including paralegals. According to the most recent BLS data, there were 4,270 paralegals working in Tennessee in 2015.
Bureau of Labor Statistics Salary Ranges in Tennessee
$44,810 is the annual average salary for a paralegal employed in Memphis. The salary of a Knoxville paralegal may be $46,970. Paralegals working in Nashville can experience an average salary of $54,600 per annum.
Tennessee Paralegal Organizations
Online Paralegal Programs and Schools in Tennessee
Get Your Degree!
Find schools and get information on the program that's right for you.
(It's fast and free!)
Choose your area of study and receive free information about programs you are interested in. Pursuing an education in paralegal studies is vital to your success as a paralegal or legal assistant. Paralegals have a wide range of responsibilities that attorneys, law offices, and even government agencies rely on every day. A formal education is a must for paralegals looking to impress law offices in both the public and private sectors of the law.