When a person is entering a career for the first time, one of their overwhelming concerns is what their possible salary will be. Like most careers, the salary for a paralegal is dependent on many different factors. If you're interested in becoming a paralegal and are wondering about your annual average salary, it's important that you examine all of the factors that can affect your earning potential in this profession.
Fortunately, with the right information in hand and an understanding of how wages are determined, you can maximize your paralegal salary to the level that you are looking for.
How Paralegal Salaries Are Determined
Several important factors contribute to how much a paralegal will be paid. However, the most important issue is the area of the country where you choose to work. Paralegal salaries can vary wildly between states, and can actually be very different within the states. If, for instance, you choose not to work in a major metropolitan area, your salary will likely be lower since you won't have access to as many clients as paralegals working in a large city will.
Another issue that can influence your salary is which paralegal field you are working in. 'Paralegal' is a broad term, and actually includes many different specialized areas. The more in-demand and complex your paralegal discipline, the higher your salary will likely be.
Find schools and get information on the program that's
right for you.
(It's fast and free!)
Featured Schools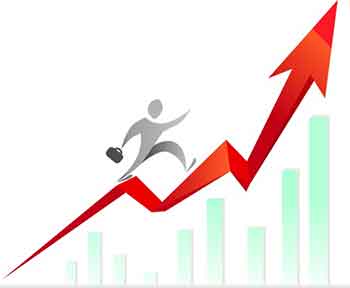 Career and Salary Information
If you're interested in getting a general idea of what you can earn as a paralegal and what your career prospects might be, your best resource is the data collected by the Bureau of Labor Statistics (BLS). The BLS collects information for the paralegal profession at the national and state level, and researching their most recent reports can help you learn about the financial prospects and expected growth of this career.
The last BLS report was published in May of 2015, and this report showed that the median pay for paralegals that year was $48,810. In 2014, there were 279,500 paralegals working across the country, and that number is expected to grow by 8% between 2014 and 2024. Thanks to its average salary and projected growth, becoming a paralegal should be enticing for anyone interested in a rewarding legal career.
Ways to Improve Your Earning Potential
Now that you know a little more about how paralegal salaries are determined, and the average salary you can expect, it's a good idea to learn a few ways to improve your earning potential.
Besides choosing a state and city with the most competitive compensation, a good way to improve your potential salary is by furthering your education. The higher level of paralegal education you have obtained, the higher your starting salary and potential max salary. Similarly, you should try to gain as much experience as possible. Experienced paralegals have more earning ability than those without experience.
If you commit to your paralegal education and acquire as much work experience as possible, your salary will be more beneficial.
Earn a Paralegal Salary
The best way to start earning a paralegal salary is to begin your paralegal career. When you take the steps necessary to be hired as a paralegal in one of your area's top law firms, you will be able to earn a good salary at a great job.