Anyone who has ever purchased or sold home knows how legally complex the process can be. While many real estate transactions involved a licensed attorney, an increasing trend is for real estate agencies and law firms to hire real estate paralegals to handle the transference of properties.
Real estate paralegals are allowed to perform many of the same responsibilities as attorneys, and can work to facilitate the sale and purchase of homes. If you're considering a career as a real estate paralegal, it's important to learn about some of the job duties of this profession and to get information about the easiest way to become a part of this career.
Working as a Real Estate Paralegal
Real estate paralegals can work in support of lawyers, law firms or real estate agents to aid in common real estate transactions. In order to assist in these transactions, real estate paralegals perform several important tasks. Transactions that real estate paralegals are commonly involved in can include selling homes, purchasing homes, foreclosures, leasing and short sales.
When you are employed as a real estate paralegal, you might perform such tasks as writing a lease agreement and filing it with a court, preparing documents needed to close a real estate agreement and gathering information needed for title insurance. While real estate paralegals work in multiple areas of real estate, the usually will not be involved in commercial real estate unless they are supporting a full attorney.
Featured Schools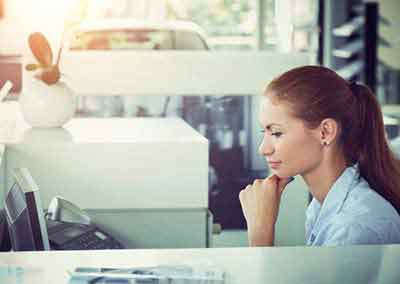 Preparing for this Paralegal Profession
If you're seriously considering a career as a real estate paralegal, your primary task will be to earn a degree or a certificate in paralegal studies. Certificates are usually easier to achieve, but can restrict your career opportunities.
The better idea is to complete a two-year or four-year degree from an institution accredited by the American Bar Association (ABA). While enrolled in a degree program, you should be sure to become familiar with issues surrounding real estate law, including title insurance, taxes and how to write real estate contracts.
While it is not required, some real estate paralegals choose to earn a real estate license. This may lengthen the amount of time it takes to start your career, it can make you better equipped to work as a real estate paralegal and can increase your opportunities.
Issues that Factor into Paralegal Salaries
Anyone interested in learning about the salary potential and career prospects for real estate paralegals should examine the information that is made available to the public by the Bureau of Labor Statistics (BLS). Their most recent report was published in May of 2015. The information contained in this report demonstrated that the average salary for paralegals at the national level was $48,810 at the time of publishing. It also projected a ten-year growth rate of 8%.
However, your actual salary will be directly tied to the state where you are employed, how much work experience you have and your level of education.
Become a Real Estate Paralegal
Working as a real estate paralegal is the perfect career for anyone who is interested in both the legal profession and real estate. Join this career and you'll find both ample employment opportunities and a rewarding job assisting people buy and sell real estate.