When you join the U.S. Army, you have the opportunity to choose a Military Occupational Specialty (MOS). Although there are many worthwhile MOSs you could select, one of the most interesting is a paralegal specialist. Just like civilian paralegals, a paralegal specialist must perform common legal tasks and will work in a supportive capacity to a lawyer.
However, because a paralegal specialist is such an important position within the Army, there are very stringent requirements you will have to meet before being approved. If you're interested in working in the military legal system and are considering becoming a paralegal specialist, your first step should be to learn more about this profession.
Paralegal Specialist Job Responsibilities
Paralegal specialists are responsible for providing legal support in several different areas. Where regular paralegals will assist an attorney, a paralegal specialist can work with lawyers, judges and unit commanders. A paralegal specialist must also be familiar with multiple areas of the law, including fiscal law, contract law, family law and criminal law.
A few of the most common duties of paralegal specialists include providing court martial documents, offering legal support to supervisors when an issue arises and providing review services for investigations, administrative law issues and line of duty disputes. They can also provide guidance for family law disputes like wills, child custody cases, and separations or divorces.
Find schools and get information on the program that's
right for you.
(It's fast and free!)
Featured Schools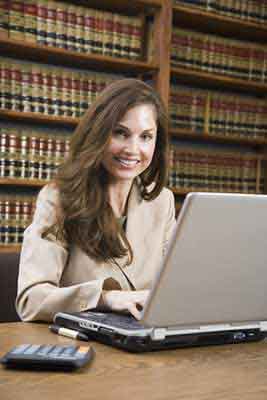 Training for Paralegal Specialists
Due to the fact that paralegal specialists are responsible for so many important legal tasks related to the military, you will be required to go through training before being allowed to enter into this MOS. First, you will complete the standard ten weeks of Basic Combat Training. After this training has been completed, you will complete ten weeks of Advanced Individual Training, which is where you will learn the skills of a paralegal specialist.
During your Advanced Individual Training, you will learn several different paralegal specialist skills. Some of the areas where you will receive training include legal terms and research, how to prepare legal documents, the judicial process for the Army and the proper way to interview a witness.
Professional Requirements
In addition to the training you will receive to become a paralegal specialist, there are some basic requirements that you must meet, which include physical abilities.
First, you must have light physical strength and have received an ASVAB score of 105 in aptitude. If you meet these qualifications, you will also need a minimum typing speed of 30 words per minute, no court martials or other disciplinary charges on your record, no civilian criminal charges other than traffic violations, no pattern of undesirable behavior and your record must be free of lost time.
Anyone that meets these requirements is eligible to become a paralegal specialist.
Become a Paralegal Specialist
Members of the U.S. Army who have a passion for the law and meet the basic requirements should consider becoming a paralegal specialist. Choosing a paralegal specialist for your MOS allows you to work in the fast-paced military justice system, and will give you a skill set that will easily transfer into civilian life if you ever need a post-military career.