When planning your paralegal career, there are several important decisions that you'll need to make. However, there is one crucial factor that even the most seasoned paralegals can overlook: joining paralegal organizations. Although you may not realize it, professional organizations can be important for almost any career, including working as a paralegal.
Fortunately, for paralegals interested in joining a professional organization, there are several interesting options that can be a tremendous aid to your career. Learning about the different paralegal organizations and the benefits they provide is important for anyone entering the paralegal field.
National Association of Legal Assistants
For paralegals looking to improve their professional connections or who are interested in earning a paralegal certification, one of the top paralegal organizations is the National Association of Legal Assistants (NALA). While NALA is most known for their certification options, they are also a paralegal member association that leads the industry in services important for paralegals.
NALA has been in existence since 1975, and has been working to promote the paralegal profession dating back to its founding. In addition to its national organization, NALA has affiliated organizations across the country. In total, 18,000 paralegals are NALA members. Besides paralegal certification, NALA offers such information about continuing education, provides surveys of the career and helps paralegals attain high levels of success.
Find schools and get information on the program that's
right for you.
(It's fast and free!)
Featured Schools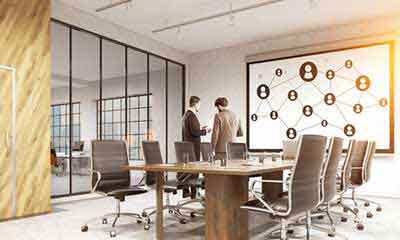 National Federation of Paralegal Associations
Almost as influential in the paralegal profession as NALA is the National Federation of Paralegal Associations (NFPA). The NFPA serves as a unifying force for paralegal associations across the country and works to serve over 9,000 members every single day.
Like NALA, the NFPA offers options for paralegals to earn paralegal certification through its Paralegal Advanced Competency Exam (PACE). The NFPA also consistently works to support regulations that will protect the paralegal industry and will allow paralegals across the country to achieve a higher level of success than they might be able to otherwise.
Joining the NFPA gives you access to several members only sources, including paralegal publications and annual networking opportunities.
State Level Organizations
In addition to the previously discussed national level of organizations, virtually every state offers paralegal organizations. The benefits of joining a state level organization are two-fold. First, state level organizations often feature listings of paralegal employment opportunities. Second, joining a state organization means being able to connect with your area's leading paralegals.
In addition, many state level paralegal organizations are affiliated with either the NFPA or NALA, increasing the already large benefits. While you may be required to pay annual dues, there are no real drawbacks to joining a paralegal organization.
Join Paralegal Organizations for Your Career
If you're a paralegal looking to improve your career prospects and increase your networking opportunities, one of the best decisions that you could make is to join a paralegal organization. Paralegal organizations, whether you join at the national or state level, provide many benefits to their members, including chances to connect with other professionals in their field and opportunities to shape the future of the paralegal profession.
Join the NFPA, NALA or any number of state level paralegal organizations and you'll be able to improve your level of success and boost your career access.