Paralegals are vital to the success of our legal system. In Oregon, whose pioneer spirit is represented by the Oregon Pioneer statue atop the capitol building, they help attorneys to prepare for trials and keep the law firm organized and running under the weight of an increasingly complex legal system. The path to an exciting and rewarding career is outlined below for anyone who wishes to become an Oregon paralegal.
Find schools and get information on the program that's
right for you.
(It's fast and free!)
Oregon Paralegal Certification
Basic Paralegal Certification Requirements
Certification: Oregon has no state laws or statutes requiring paralegals to be certified or licensed. It is recommended that those who want to work in the field seen certification from NALA or the NFPA.
Age: In order to complete the education and qualifications you need, you'll need to be at least 18.
Licensure: Paralegals in Oregon do not need to be licensed.
Degree: You should complete an authorized paralegals program of at least 60 credit hours, or a bachelor's degree approved by the American Bar Association.
Experience: While experience is not strictly required, it can offset some of the degree requirements and paralegals must work under the supervision of a licensed attorney who assumes responsibility for their work.
Citizenship: You must be legally able to hold work in the U.S.
Additional Requirements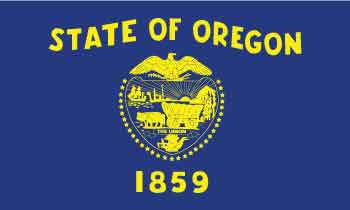 Becoming a Paralegal in Oregon
Paralegal Certification Process in Oregon
Oregon has no process for state certification for paralegals. Rather, those looking to serve in this capacity are encouraged (though not legally required) to seek national certification through NALA or NFPA.
Degrees Related to Paralegals
Paralegals most often and obviously seek education in paralegal studies. Other degrees that help to build the essential skills for this field include law and government, law enforcement, criminal justice and business administration degrees.
Major Cities in Oregon
The largest city in the state of Oregon, with 609,456 residents, is Portland.
The state capital of Salem follows next, with 160,614 residents.
159,190 people live in Eugene, the next largest city in the state.
Fourth largest in Oregon, the city of Gresham has 109,397 people.
What Does a Paralegal Do in Oregon?
Paralegals act as an important face for the law firm. They contact clients, interview witnesses, speak to other attorneys and deal with external vendors. They draft, review and file briefings, reports, motions and other legal documents. They maintain the law firm's filing system and perform general administrative functions.
Oregon Legal Assistant and Related Careers
Careers that are closely associated with the job functions performed by paralegals include legal assistants, legal secretaries, legal aids and support workers, title abstractors, billing clerks, executive administrative assistants and a wide variety of clerk positions.
Employment Numbers in Oregon
Currently, there are 3.050 paralegals at work in Oregon, according to BLS figures. Job growth in the field is projected at 15.6% through 2024, which makes this a great state in which to seek employment in the field.
Bureau of Labor Statistics Salary Ranges in Oregon
The annual mean wage for a paralegal in Oregon is $54,180. Top earners in the field can pull down quite a bit more with the right education, experience and qualifications.
Oregon Paralegal Organizations
Online Paralegal Programs and Schools in Oregon
Get Your Degree!
Find schools and get information on the program that's right for you.
(It's fast and free!)
Choose your area of study and receive free information about programs you are interested in. Pursuing an education in paralegal studies is vital to your success as a paralegal or legal assistant. Paralegals have a wide range of responsibilities that attorneys, law offices, and even government agencies rely on every day. A formal education is a must for paralegals looking to impress law offices in both the public and private sectors of the law.