Ohio is the home of the very first ambulance service, the first traffic light in the nation, and the home of the American Federation of Labor. Law and government are important in this state, and paralegals are essential to the functioning of law firms throughout Ohio. This page will explore the path and requirements to becoming a certified Ohio Paralegal.
Ohio Paralegal Certification
Basic Paralegal Certification Requirements
Certification: Certification in Ohio for paralegals is completely voluntary but serves an important function in credentialing and can help you get the best job.
Age: All paralegals must be at least 18 years old.
Licensure: There are no licensure requirements in Ohio for paralegals.
Degree: A bachelor's degree and completion of paralegal program comprising at least 20 semester hours are required.
Experience: 2,000 hours of supervised paralegal experience are required for certification in Ohio. Alternately, 10,000 hours if you hold an associate's degree or 14,000 hours (seven years) of supervised experience with no college education.
Citizenship: You will have to be a legal resident of the U.S. to hold a job.
Additional Requirements
Examination: A written examination that covers a wide range of legal knowledge must be successfully completed.
Professional References: Three professional references are required, two of which must be from attorneys who are in good standing.
Find schools and get information on the program that's
right for you.
(It's fast and free!)
Featured Schools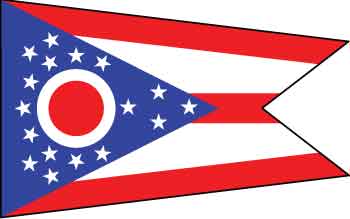 Becoming a Paralegal in Ohio
Paralegal Certification Process in Ohio
When you have completed your requirements, you must submit an online certification application. You will also need to provide adequate documentation of completion of all prerequisites. For renewals, you will need to complete 12 hours of continuing education over the course of three years.
Ohio Paralegal Degrees
Paralegals often seek education in paralegal studies, in law and government, criminal justice, law enforcement or similar degree paths. These degrees can help you in your certification efforts.
Major Cities in Ohio
The largest city in Ohio is the state capital of Columbus, with 822,553 residents.
Cleveland, the second largest city, sees 390,113 people call it home.
The third most populous area in Ohio is Cincinnati, with 297,517 residents.
Toledo is also a major city where 282,313 people live.
What Does a Paralegal Do in Ohio?
Paralegals perform a wide variety of important legal functions to support the operations of law firms. They help lawyers to prepare for trials, meetings and hearings. They maintain records of legal proceedings. They maintain and file legal documents, briefs and motions. They perform general administrative functions such as drafting reports and correspondence. They contact clients, outside vendors, witnesses and other attorneys to gather information and research.
Ohio Legal Assistant and Related Careers
Closely-related fields to paralegals include administrative assistants, legal assistants, file and municipal clerks, executive assistants, legal support workers and title examiners.
Employment Numbers in Ohio
Currently there are 7,570 Ohio paralegals employed, with the field expected to grow by up to 8.4% by the year 2024.
Bureau of Labor Statistics Salary Ranges in Ohio
The annual mean wage of an Ohio paralegal, according to the BLS, is $46,870. Those with greater experience and certification can earn much higher in time.
Ohio Paralegal Organizations
Online Paralegal Programs and Schools in Ohio
Get Your Degree!
Find schools and get information on the program that's right for you.
(It's fast and free!)
Choose your area of study and receive free information about programs you are interested in. Pursuing an education in paralegal studies is vital to your success as a paralegal or legal assistant. Paralegals have a wide range of responsibilities that attorneys, law offices, and even government agencies rely on every day. A formal education is a must for paralegals looking to impress law offices in both the public and private sectors of the law.