From managing the legal office to providing valuable aid in preparing evidence and record-keeping during trials, paralegals are the heart and soul of many law offices across the state of North Carolina and throughout our nation. Lawyers in North Carolina depend on their paralegals to act as a point of contact for their law office, to maintain legal documents, to file briefs and motions, and to handle all of the important details of law and government. Here's everything you need to know about the path to becoming a certified North Carolina paralegal.
North Carolina Paralegal Certification
Basic Paralegal Certification Requirements
Certification: Certification is not required in North Carolina, but the state offers a voluntary program which can be valuable in pursuing your career.
Age: In order to fulfill the requirements of this job, you will need to be at least 18.
Licensure: There are no licensure requirements for paralegals in North Carolina.
Degree: In order to qualify for certification, you will need either a bachelor's degree from a certified program, a paralegal certificate and at least an accredited associate's degree, or a juris doctorate.
Experience: There are no experience requirements for North Carolina certification.
Citizenship: All paralegals must be legal U.S. residents.
Additional Requirements
Find schools and get information on the program that's
right for you.
(It's fast and free!)
Featured Schools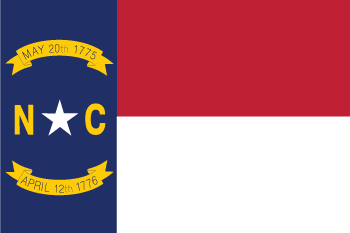 Becoming a Paralegal in North Carolina
Paralegal Certification Process in North Carolina
Following completion of your requirements you will need to complete your application form, including the CPID number, a filing fee of $125, and proper documentation of completion of your requirements. You will need to renew your certification every year, which costs $50 and requires six hours of approved CPE credits.
North Carolina Paralegal Degrees
Degrees that can help to satisfy the requirements of paralegal certification include paralegal studies, law and government, law enforcement, criminal justice, business administration and secretarial programs.
Major Cities in North Carolina
Charlotte is North Carolina's largest city, with 792,862 residents.
Raleigh is the state capital and is home to 431,746 people.
Greensboro is the third-largest city in the state and hosts 279,639 souls.
What Does a Paralegal Do in North Carolina?
Paralegals perform a broad range of vital duties in our legal system. They gather facts and investigate cases, research case law and precedent as well as legal articles, conduct administrative assistant duties like filing and retrieving of documents, help to arrange evidence for attorneys preparing for a case, draft and file reports and legal documents such as motions and orders, handle exhibits, take trial notes, and serving as a point of contact to clients, witnesses, other attorneys and those involved in cases.
North Carolina Legal Assistant and Related Careers
Some highly related careers to paralegals include legal support workers, legal assistants, title examiners, claims adjusters, legal secretaries, and procurement clerks.
Employment Numbers in North Carolina
Paralegal job growth in North Carolina is expected to enjoy rapid growth, as much as 24.5% over the next three years according to the BLS. Currently, there are 9,360 paralegals employed throughout the state.
Bureau of Labor Statistics Salary Ranges in North Carolina
The average paralegal in North Carolina earns around $44,460 per year. More experienced workers can earn even higher.
North Carolina Paralegal Organizations
Online Paralegal Programs and Schools in North Carolina
Get Your Degree!
Find schools and get information on the program that's right for you.
(It's fast and free!)
Choose your area of study and receive free information about programs you are interested in. Pursuing an education in paralegal studies is vital to your success as a paralegal or legal assistant. Paralegals have a wide range of responsibilities that attorneys, law offices, and even government agencies rely on every day. A formal education is a must for paralegals looking to impress law offices in both the public and private sectors of the law.