Becoming a paralegal is one of the most promising careers in the state of Montana. Close to 31,000 crimes are committed every single year in Montana, meaning law firms need paralegals to keep up. When you pursue a Montana paralegal career, you will aid attorneys in many different ways, including writing legal documents and performing important legal research.
Montana is one of the very few states that maintains rules for becoming a paralegal. If you want to be able to work as a paralegal and use the job title, you will need to follow these rules.
Montana Paralegal Certification
Basic Paralegal Certification Requirements
Certification: You should achieve certification through either the National Association of Legal Assistants (NALA) or the National Federation of Paralegal Associates.
Age: Paralegals must be over the majority age of 18.
Licensure: Montana does not offer licenses for paralegals.
Degree: You should have an associate's or a baccalaureate in paralegal studies from an accredited institution or a bachelor's degree and at least 18 hours of paralegal study.
Experience: If you are attempting to become a paralegal and only have a high school diploma, you will need 4,800 hours of legal work experience that took place under an attorney's supervision and 5 continuing education hours focused on legal ethics.
Citizenship: You must be a citizen of the US or a legal alien to work as a paralegal in Montana.
Additional Requirements
Background Check: Background checks are not required for Montana paralegals, but may be requested by the law firm that hires you.
Ethics: A paralegal must follow ethical rules that have been established for the profession by membership associations.
Find schools and get information on the program that's
right for you.
(It's fast and free!)
Featured Schools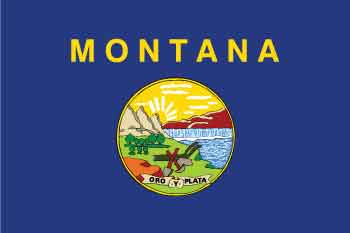 Becoming a Paralegal in Montana
Paralegal Certification Process in Montana
Montana is one of the few states that restricts paralegal practice in any meaningful way. Before you are legally allowed to use the title of a paralegal, you must complete one of the four requirements outlined by the state:
Completion of a paralegal studies degree at the associate's or bachelor's level from an American Bar Association (ABA) approved program.
A bachelor's degree in any subject of your choice and paralegal coursework that totals 18 hours.
NALA or NFPA certification.
A high school diploma, 4,800 hours of supervised work experience and 5 hours of contact education in legal ethics.
If you complete any one of the previous requirements, you can work as a paralegal in Montana.
Montana Paralegal Degrees
While some paralegals, particularly in Montana, have degrees in unrelated disciplines, the best choice is to enroll in an ABA approved paralegal studies degree program. Working towards a degree in paralegal studies will give you all the knowledge you need to successfully find paralegal employment at a Montana law firm.
Major Cities in Montana
Billings has the highest population in Montana with 109,059 people.
Missoula has the second most residents with a population of 69,122.
The population of Great Falls is 59,351.
What Does a Paralegal Do in Montana?
Montana paralegals will be responsible for some of the most important legal tasks that there are. Paralegals investigate evidence for court cases, write briefs and contracts, help attorneys during trials and can be the point of contact for legal clients. Legal research is also a responsibility of paralegals, and can include reviewing court transcripts and giving important information to attorneys.
Montana Legal Assistant and Related Careers
The three careers that are most similar to the type of work that you do as a paralegal include legal assistants and secretaries, municipal clerks and legal secretaries.
Employment Numbers in Montana
The Bureau of Labor Statistics reports that there were 910 paralegals at work in Montana in 2015.
Bureau of Labor Statistics Salary Ranges in Montana
Average annual pay for paralegals that are employed in Montana is $44,320.
Montana Paralegal Organizations
Online Paralegal Programs and Schools in Montana
Get Your Degree!
Find schools and get information on the program that's right for you.
(It's fast and free!)
Choose your area of study and receive free information about programs you are interested in. Pursuing an education in paralegal studies is vital to your success as a paralegal or legal assistant. Paralegals have a wide range of responsibilities that attorneys, law offices, and even government agencies rely on every day. A formal education is a must for paralegals looking to impress law offices in both the public and private sectors of the law.