Known as the 'Show Me' state, Missouri is a state with a long tradition of law and government. However, as with any state, Missouri citizens commit crimes and need legal representation, which is why many people desire paralegal careers. With 203,903 crimes committed in Missouri annually, law firms in this state need the help of paralegals to complete legal tasks in a timely manner.
Missouri is similar to many states in that there are no laws or regulations governing paralegals. Despite this fact, it's still important that you follow proper procedure for entering this career, which includes enrolling in a degree program and becoming certified.
Find schools and get information on the program that's
right for you.
(It's fast and free!)
Missouri Paralegal Certification
Basic Paralegal Certification Requirements
Certification: No certification is required to enter the paralegal profession in Missouri.
Age: Paralegals should be at least 18 years of age.
Licensure: Missouri maintains no standards for licensing paralegals.
Degree: The Missouri Bar Association recommend that paralegals have a minimum education of an associate's degree in paralegal studies or have completed a paralegal certificate program that totaled 60 credit hours. However, no formal education is required.
Experience: Paralegal studies degrees may be accompanied by an internship where you will acquire paralegal work experience. If you do not participate in an internship, you can build experience through pro bono or volunteer work.
Citizenship: Only those allowed to work in Missouri—US citizens and legal aliens—can become paralegals.
Additional Requirements
Background Check: As with most professional careers, prospective paralegals will often have to submit to a background check before being hired by a law firm.
Paralegal Ethics: Most paralegals choose to join a professional organization in their state, which requires following professional ethical guidelines.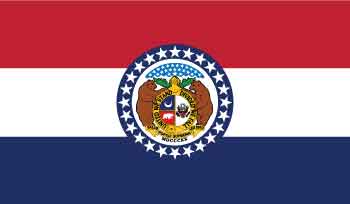 Becoming a Paralegal in Missouri
Paralegal Certification Process in Missouri
Despite the fact that it is not required by the state of Missouri, most paralegals choose to become certified by a national level organization such as the National Association of Legal Assistants (NALA) or the National Federation of Paralegal Associations (NFPA).
You can be certified by NALA by passing a certification exam or by completing a dedicated legal curriculum, which will designate you as a Certified Paralegal or give you the Advanced Paralegal Certification, respectively. Law firms in Missouri will generally prefer certified paralegal candidates over those without certification.
Missouri Paralegal Degrees
A paralegal studies degree at either the associate's or bachelor's level is the best choice for anyone seeking a career as a Missouri paralegal. However, you can also have an unrelated degree and decide to take paralegal courses like legal research or legal writing.
Major Cities in Missouri
Kansas City has a population of 467,007, marking it as the largest Missouri city.
St. Louis has the second largest population in the state, totaling 318,416 residents.
Springfield comes in third place for largest Missouri cities. It has a population of 164,122.
What Does a Paralegal Do in Missouri?
Those who begin a paralegal career will be responsible for some of the most important every day legal tasks. A few of the most common paralegal tasks include contract or brief writing, evidence gathering, researching legal documents like court transcripts and assisting attorneys with trial preparation.
Missouri Legal Assistant and Related Careers
Many legal careers are similar to paralegal work. Legal assistants, for instance, do the same work.
Paralegal Employment Numbers in Missouri
As found in the data made available by the Bureau of Labor Statistics, there were 5,040 paralegals employed in Missouri in 2015.
Bureau of Labor Statistics Paralegal Salary Ranges in Missouri
$48,290 is the typical yearly salary for a paralegal working in Missouri. In Springfield, the average wage is $45,360. If you choose to become employed in St. Louis, your salary will average $47,280 a year.
Missouri Paralegal Organizations
Online Paralegal Programs and Schools in Missouri
Get Your Degree!
Find schools and get information on the program that's right for you.
(It's fast and free!)
Choose your area of study and receive free information about programs you are interested in. Pursuing an education in paralegal studies is vital to your success as a paralegal or legal assistant. Paralegals have a wide range of responsibilities that attorneys, law offices, and even government agencies rely on every day. A formal education is a must for paralegals looking to impress law offices in both the public and private sectors of the law.