There is almost no more promising career in Mississippi than becoming a paralegal. Paralegals work to assist and support attorneys with common legal tasks. This is particularly important in Mississippi, as the state experiences an average of 93,044 crimes per year.
Mississippi, as with many states, has no specific requirements for becoming a paralegal. However, if you're looking for a successful career, it's a good idea to pursue paralegal education and become certified with a national paralegal organization.
Mississippi Paralegal Certification
Basic Paralegal Certification Requirements
Certification: Mississippi does not certify paralegals or require paralegals to be certified.
Age: Adults over the age of 18 are allowed to be paralegals in Mississippi.
Licensure: You do not need to have a license to become a paralegal in Mississippi.
Degree: Most paralegals will complete a paralegal studies degree program that has been approved by the American Bar Association (ABA).
Experience: Because there are no requirements to be a paralegal in Mississippi, many law firms offer on the job training. It is also possible to gain work experience during an internship or through pro bono work.
Citizenship: You must be a US citizen or a legal alien and a resident of Mississippi to become a paralegal in this state.
Additional Requirements
Background Check: When seeking employment as a paralegal, you will generally be required to undergo a background check.
Ethics: Mississippi paralegals who join professional organizations will be required to abide by professional ethics to maintain their membership.
Find schools and get information on the program that's
right for you.
(It's fast and free!)
Featured Schools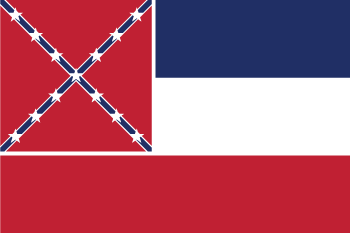 Becoming a Paralegal in Mississippi
Paralegal Certification Process in Mississippi
There is no requirement to become certified to work as a paralegal in Mississippi. For paralegals looking to bolster their careers, however, there is the possibility of becoming certified through a national organization like the National Association of Legal Assistants (NALA).
If you become certified through NALA, you can choose to take an exam or enroll in a legal curriculum. Becoming certified by exam will give you the designation of a Certified Paralegal (CP). When you choose certification by the curriculum, you will earn NALA's Advanced Paralegal Certification (APC).
Mississippi Paralegal Degrees
The majority of people in Mississippi seeking a career as a paralegal will enroll in a paralegal studies degree program. Programs that are approved by the American Bar Association will focus on the areas most important to a paralegal, including legal research, areas of the law, and performing legal research. It is also possible to have a degree in another discipline and then to enroll in a paralegal certificate program.
Major Cities in Mississippi
The most populous city in Mississippi is Jackson. Its residents total 172,638.
Gulfport is second in population with 71,012 people.
Southaven is the third largest Mississippi with 50,997 people.
What Does a Paralegal Do in Mississippi?
Law firms hire paralegals to perform common legal tasks. Some of these tasks can include researching facts for a case, writing briefs, gathering witness statements and other evidence and contacting clients on behalf of their attorney.
Mississippi Legal Assistant and Related Careers
Careers, where you support an attorney or perform common legal duties, are similar to working as a paralegal. The most closely related careers include claims adjustment, legal secretaries and legal assistants.
Employment Numbers in Mississippi
In May 2015, the Bureau of Labor Statistics reported that there were 1,500 paralegals working in Mississippi.
Bureau of Labor Statistics Salary Ranges in Mississippi
Jackson paralegals can expect an average annual salary of $50,310. If you are employed in Gulfport, your yearly pay may be $40,960. A Hattiesburg paralegal can have a salary as high as $52,960.
Mississippi Paralegal Organizations
Online Paralegal Programs and Schools in Mississippi
Get Your Degree!
Find schools and get information on the program that's right for you.
(It's fast and free!)
Choose your area of study and receive free information about programs you are interested in. Pursuing an education in paralegal studies is vital to your success as a paralegal or legal assistant. Paralegals have a wide range of responsibilities that attorneys, law offices, and even government agencies rely on every day. A formal education is a must for paralegals looking to impress law offices in both the public and private sectors of the law.