In Michigan, there are 228,332 crimes committed annually, which averages 23 crimes per 1,000 residents. These facts cause many people to choose a law career, including working as a paralegal. Choosing to become a paralegal allows you to work in a law firm and do many of the things a lawyer does without having to pursue a law degree.
Michigan, like many states, has no regulations for those attempting to become a paralegal, which means people come to this profession through many different paths. To make sure your attempts at a paralegal career are successful, however, you need to follow the right steps, starting with your paralegal education.
Find schools and get information on the program that's
right for you.
(It's fast and free!)
Michigan Paralegal Certification
Basic Paralegal Certification Requirements
Certification: Michigan does not mandate that paralegals become certified before seeking employment. National certification, however, will increase your chances of employment with a Michigan law firm.
Age: You should be an adult before becoming a paralegal.
Licensure: There are no licenses in Michigan for paralegal work.
Degree: A two year or four-year paralegal studies degree is ideal for successful paralegal work. You should make sure to attend a program that has been approved by the American Bar Association (ABA).
Experience: Law firms in Michigan will generally prefer that their paralegals have gained work experience prior to employment. Two methods for gaining experience are through an internship or pro bono work.
Citizenship: Citizens of the United States and legal aliens are eligible to become Michigan paralegals.
Additional Requirements
Background: Almost any law firms that you seek employment with will ask that you submit to a criminal history check before you begin work.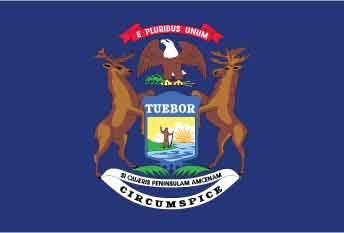 Becoming a Paralegal in Michigan
Paralegal Certification Process in Michigan
A paralegal certification is not mandatory to work as a paralegal in Michigan. However, becoming certified can give you access to more career opportunities than would be available otherwise. The best way to become a certified paralegal is through the National Association of Legal Assistants (NALA).
NALA offers both a Certified Paralegal (CP) designation and an Advanced Paralegal Certification (APC). To earn your CP, you will need to pass an exam. To be granted an ACP, you will complete a legal curriculum offered by NALA. Possessing a national certification may give you an edge over paralegals who have not become certified.
Michigan Paralegal Degrees
Enrolling in a degree program should be your first step towards becoming a paralegal. The most useful program you could choose is an ABA approved paralegal studies degree. During this degree, you will study multiple legal disciplines and will trained in paralegal skills like legal writing and legal research. You may also choose to enroll in a paralegal certificate program or a criminal justice degree.
Major Cities in Michigan
Detroit has a population of 688,701. It is Michigan's largest city.
Behind Detroit is Grand Rapids, which has a population of 192,294.
Sterling heights is the third most populated city in Michigan. It is home to 131,224 people.
What Does a Paralegal Do in Michigan?
While working as a paralegal, you will support an attorney and perform many of the most necessary tasks for a successful law firm. This can include fulfilling duties like filing documents, developing legal contracts, calling witness and taking statements, researching court transcripts and presenting information to an attorney for review. You may also be required to assist an attorney during a trial in whatever way they need.
Michigan Legal Assistant and Related Careers
One of the careers that is most similar to a paralegal is a legal assistant. In fact, the government considers them to be the same profession. Legal assistants also work in support of attorneys, and perform many paralegal tasks. Legal secretaries and claims adjusters are also related to paralegals.
Employment Numbers in Michigan
Paralegals employed in Michigan in 2015 totaled 5,300 according to the Bureau of Labor Statistics.
Bureau of Labor Statistics Salary Ranges in Michigan
$61,420 is the average annual salary for a paralegal working in Detroit and Dearborn. In Warren, a paralegal can make a salary of $48,940 per year. The typical salary for Grand Rapids is $50,830.
Michigan Paralegal Organizations
Online Paralegal Programs and Schools in Michigan
Get Your Degree!
Find schools and get information on the program that's right for you.
(It's fast and free!)
Choose your area of study and receive free information about programs you are interested in. Pursuing an education in paralegal studies is vital to your success as a paralegal or legal assistant. Paralegals have a wide range of responsibilities that attorneys, law offices, and even government agencies rely on every day. A formal education is a must for paralegals looking to impress law offices in both the public and private sectors of the law.