If you're interested in pursuing a career in the legal support field, you may consider becoming a paralegal. Maryland's paralegal professionals can make a huge difference for the business they decide to work for, which, as a result, makes a huge difference in the lives of that business' clients.
Become a part of a workforce that is experiencing growth. The Maryland Department of Labor, Licensing and Regulation has projected that 149 job openings for paralegals pop up on an annual basis. To become a successful paralegal in the state, there are several recommended qualifications you should first obtain. Keep reading to find out how you can make your start in this promising career.
Find schools and get information on the program that's
right for you.
(It's fast and free!)
Maryland Paralegal Certification
Basic Paralegal Certification Requirements
Certification: Maryland does not require paralegal certification.
Age: 18 years or older.
Licensure: Licensure is not required to become a paralegal in the state.
Degree: Most employers will expect some form of post-secondary education, although it is not required by law. Maryland's paralegal education programs do not need approval by the American Bar Association (ABA).
Experience: Candidates with experience are often preferred. Experience can be obtained through college internships or through the Maryland Legal Aid Bureau.
Citizenship: Must be a legal alien or U.S. citizen.
Additional Requirements
Ethics: Maryland's Rule 5.3 states that all paralegals require supervision of a licensed attorney. You must also abide by the standard code of ethics for legal professionals.
Background Check: Most law firms will require a background check as part of the application process.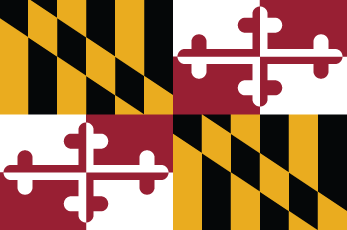 Becoming a Paralegal in Maryland
Paralegal Certification Process in Maryland
Certification is not required, but is strongly encouraged. The Maryland Association of Paralegals recommends several options for national certification, including the Paralegal Core Competency Exam (PCCE) and the Paralegal Advanced Competency Exam (PACE), which are offered by the National Federation of Paralegal Associations (NFPA).
The PCCE was designed for recent graduates of paralegal programs who are attempting to enter the workforce. Upon earning a passing score, you may work under the title of a Core Registered Paralegal (CRP).
The PACE is designated for paralegals with either an associate's degree in paralegal studies with six years of experience, a bachelor's degree of any type with three years of experience or a master's degree of any type with two years of experience. If you successfully pass the PACE, you will earn the title of Registered Paralegal (RP).
Maryland Paralegal Degrees
In Maryland, your degree does not need to be approved by the ABA. There are multiple fields of study that you can pursue, including legal studies, paralegal studies, business law, litigation and general practice.
Major Cities in Maryland
The largest city in the state is Baltimore, which has about 622,104 people.
Silver Spring is the second most populated city in the state with 71,452 residents.
The third largest city in Maryland is Frederick with 66,893 people.
What Does a Paralegal Do in Maryland?
Paralegals are expected to have exceptional skills in written and oral communication, skills in legal research and legal knowledge in law's most common areas.
As a paralegal, you will work under the direct supervision of a licensed attorney and must refrain from offering legal advice or representation to clients.
Typical duties may include report writing, research, trial preparation and the collection of evidence.
Maryland Legal Assistant and Related Careers
Legal assistants and paralegals are often used interchangeably. Paralegals also share similar roles with legal secretaries, title examiners or claim adjusters.
Employment Numbers in Maryland
According to a 2015 report by the Bureau of Labor Statistics, approximately 5,820 paralegals were employed in Maryland. Additionally, this field is expected to continue to grow by 8.4 percent until 2022.
Bureau of Labor Statistics Salary Ranges in Maryland
On average, paralegals in Maryland make $52,880 annually.
Maryland Paralegal Organizations
Online Paralegal Programs and Schools in Maryland
Get Your Degree!
Find schools and get information on the program that's right for you.
(It's fast and free!)
Choose your area of study and receive free information about programs you are interested in. Pursuing an education in paralegal studies is vital to your success as a paralegal or legal assistant. Paralegals have a wide range of responsibilities that attorneys, law offices, and even government agencies rely on every day. A formal education is a must for paralegals looking to impress law offices in both the public and private sectors of the law.