The success of a law firm and its lawyers depends on keeping impeccable records and a large volume of clerical work. Because attorneys are focused on serving their clients, the clerical tasks of a law firm will be entrusted to a legal secretary. Also known as administrative assistants or legal assistants, legal secretaries perform the jobs that allow a law office to continue operating successfully.
Although many people become legal secretaries through advancement, you can also receive training meant to prepare you for this profession. Those interested in working as a legal secretary should learn about the basics of the career and what qualities make for a successful legal secretary.
Working as a Legal Secretary
Without a legal secretary, the operations of many law offices would grind to a halt. This is because legal secretaries are responsible for the day to day tasks that law offices depend on. For example, legal secretaries often create and maintain docket systems that include information about court filing dates and when an attorney is due in court. They can also schedule important legal appointments like inspections, closings and hearings.
Featured Schools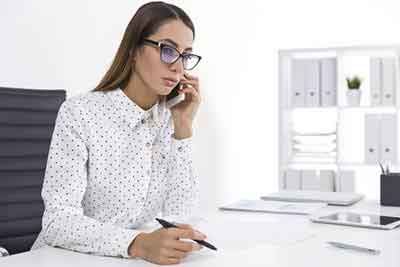 In addition to controlling the scheduling of a law office, a legal secretary can be responsible for typing important legal documents, which can include motions, briefs, documents for discovery and even subpoenas. Without legal secretaries, these tasks would take much longer and the success rate of a law firm would be greatly affected.
Acquiring Education and Skills
Although some law firms will hire a legal secretary that does not possess former training, completing an education can be a good way to improve your career opportunities.
Many technical schools and community colleges offer two-year legal secretary programs that can teach you the basics of this career. However, you could also consider a four-year degree. Some aspiring legal secretaries will pursue certification through the National Association of Legal Professionals (NALS).
In addition to educational training, prospective legal secretaries should possess the skills required of this career. Primarily, legal secretaries must be fast, accurate typists and have top-quality dictation skills. Also, because law firms are increasingly relying on advanced computer systems, legal secretaries must be computer literate and able to use these advanced programs. Other skills you will need include legal knowledge and an attention to detail.
Work Environment and Potential Salaries
While working as a legal secretary, there are several environments where you may be employed. While the majority of legal secretaries will work in law firms, you can also work for the legal department of large companies, in the government, for the judiciary or anywhere else where legal secretarial services are needed.
Other than their potential work environment, the primary concern of many prospective legal secretaries is their possible salary. According to the most recent data collected and released by the United States Bureau of Labor Statistics, the average annual salary for a legal secretary employed in 2015 was $46,470.
Become a Legal Secretary
If you're interested in one of the most important legal careers that there is, you need to work as a legal secretary. The success of a law firm hinges on the everyday work of legal secretaries, making this an enticing and rewarding career.