There are many complicated issues surrounding labor and employment, which often lead to legal conflicts between employers and employees. Labor and employment paralegals assist attorneys and law firms with this issues both to protect worker's rights and to inform employers about their responsibilities to their employees.
Like many specialized legal fields, working as a labor and employment paralegal comes with many important responsibilities, and entering into this profession isn't something that anyone should do lightly. However, if you're someone who has ever been concerned with labor relations and the rights of workers, this might be the perfect career path on which to embark.
Labor and Employment Paralegal Common Tasks
The responsibilities of a labor and employment paralegal can depend entirely on where you are employed. While all paralegals working in this field should possess similar knowledge and skills, who you work for can play a large part in what you do.
For example, if you are employed by a business, then one of your main responsibilities will be ensure compliance with labor laws and to prevent unfair treatment of employees. On the other hand, if you work for a law firm, you may help laborers with lawsuits after they have been treated unfairly or have been wrongly denied their workers' compensation benefits.
A labor and employment paralegal can also mediate discussions between labor unions and employers.
Featured Schools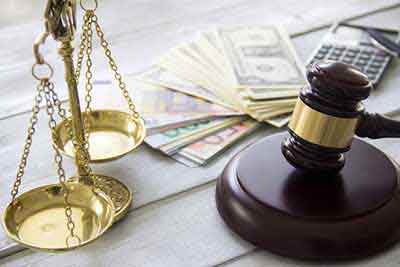 Learning the Basics of the Profession
Your most important step in becoming a labor and employment paralegal is completing a paralegal education. To increase your chances at employment, you should choose a two-year or four-year paralegals studies degree from an accredited institution. This will give you an advantage over paralegals who have opted to complete a certificate program instead of a degree.
Besides the proper level of education, there are certain prerequisite skills for a career as a labor and employment paralegal. For instance, labor related legal documents are often time sensitive, you must have high-level prioritization skills. In addition, you will also need to be comfortable meeting with a wide range of individuals and organizations. Research skills are also crucial for paralegals in this field, as labor laws are very detailed and can change quickly.
Examining Career Potential and Typical Salaries
When considering a career as a labor and employment paralegal, your major concerns are most likely your chances at finding a position and what your potential salary may be. As with most professions, the easiest way to learn this information is by referencing the data collected by the United States Bureau of Labor Statistics (BLS).
In the BLS report that was published in 2015, it was stated that the average national yearly salary for paralegals was $48,810. On top of a competitive salary, the BLS report also indicated exciting job access for paralegals thanks to an anticipated growth rate of 8% between 2014 and 2024. Factors that can influence for actual salary include the state where you work and your paralegal field.
Become a Labor and Employment Paralegal
Because issues between employment and labor occur so frequently, pursuing a career as a labor and employment paralegal is a good choice for anyone interested in a legal profession. No matter if you are employed by a business or a law firm, you will find plenty career opportunities.