As we look to continually provide more and better access to legal services, paralegals form an important part of that process. They are often the first point of contact when a person walks into a law firm. They perform administrative duties for lawyers, file briefs and motions, interview clients and help attorneys prepare cases for trial. They have excellent customer service skills and a passion for law and justice. Delaware values these men and women perhaps more than many other states—it was, after all, the first state to ratify the U.S. Constitution in 1787.
If you're on the path to an exciting career as a paralegal in Delaware, here's everything you need to know.
Delaware Paralegal Certification
Basic Paralegal Certification Requirements
Certification: The state of Delaware does not require certification, but the Delaware Certified Paralegal program is an optional certification which can get you better jobs.
Age: To work as a paralegal you'll need to be at least 18 years of age.
Licensure: Certification by the Delaware Paralegal Association is a voluntary certification.
Degree: A bachelor's degree or an associate's degree plus certificate is required in one of several state-certified fields.
Experience: four or five years of experience can substitute for some or all of the educational requirements.
Citizenship: You must legally be eligible to work in the United States.
Additional Requirements
There are no additional special requirements to work as a paralegal in Delaware.
Find schools and get information on the program that's
right for you.
(It's fast and free!)
Featured Schools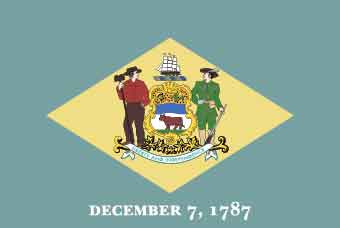 Becoming a Paralegal in Delaware
Paralegal Certification Process in Delaware
When you have fulfilled the basic requirements, submit to the DCP certification committee a completed application, certified copies of your transcripts or other proof of completion of your degree program, declarations of any substantive work experience by licensed attorneys, and a processing fee of $20.If the application is accepted, you will receive your certification. Your certification is good for two years, and renewal requires eight hours of continuing education credits, one hour of which must be in ethics.
Delaware Paralegal Degrees
Criminal justice, law and government, law enforcement, business administration, legal studies and other similar fields are closely related to paralegals.
Major Cities in Delaware
Wilmington is the largest city in Delaware, with 71,525 residents.
The capital of Dover has 37,366 people living within its limits.
Newark hosts 32,549 people.
What Does a Paralegal Do in Delaware?
Paralegals form an important part of the legal process, performing a variety of administrative duties for legal professionals. In addition to filing and preparing documents, they can file legal motions, conduct interviews with clients, and help to improve access to legal services.
Delaware Legal Assistant and Related Careers
Paralegals perform very similar job functions as legal assistants, claims adjusters and legal secretaries.
Employment Numbers in Delaware
According to Projections Central, job growth for paralegals in Delaware by 2024 will be around 4.3% and 1,350 people are currently employed in this field.
Bureau of Labor Statistics Salary Ranges in Delaware
Average paralegal earnings in Delaware are $55,380 per year, according to the Bureau of Labor Statistics.
Delaware Paralegal Organizations
Online Paralegal Programs and Schools in Delaware
Get Your Degree!
Find schools and get information on the program that's right for you.
(It's fast and free!)
Choose your area of study and receive free information about programs you are interested in. Pursuing an education in paralegal studies is vital to your success as a paralegal or legal assistant. Paralegals have a wide range of responsibilities that attorneys, law offices, and even government agencies rely on every day. A formal education is a must for paralegals looking to impress law offices in both the public and private sectors of the law.