Colorado is home to a number of amazing sites. For example, the Grand Mesa is located in Colorado and is the largest flat-top. Colorado is also extremely important to our country's military, as the Air Force Academy is located in Colorado Springs. However, despite all the benefits of living in Colorado, there is still the concern of crime. In 2015, 193,112 crimes were committed in Colorado, a 6.2% increase from the previous year.
If you're a Coloradan interested in the law, then a career that you should consider is working as a paralegal. While Colorado does not maintain requirements to work as a paralegal, there are some important steps to follow to enter this profession.
Colorado Paralegal Certification
Basic Paralegal Certification Requirements
Certification: Many paralegals in Colorado become certified through the National Association of Legal Assistants (NALA). This is because Colorado does not require or provide paralegal certifications.
Age: You should be over the age of 18 before attempting to become a paralegal.
Licensure: There is no license for paralegals in Colorado.
Degree: An associate's or bachelor's degree from an American Bar Association (ABA) approved program or a paralegal certificate will allow you to work as a Colorado paralegal.
Experience: Most Colorado law firms prefer their paralegals gain experience before being employed. You can gain this experience through your degree program during an internship or you can do pro bono work until you are ready to seek employment.
Citizenship: US citizens and legal aliens can work as paralegals in Colorado.
Additional Requirements
Ethics: You must follow ethical rules for any paralegal professional association that you are a member of.
Background: Any law firm where you apply for a paralegal position can request that you submit to a background check prior to employment.
Featured Schools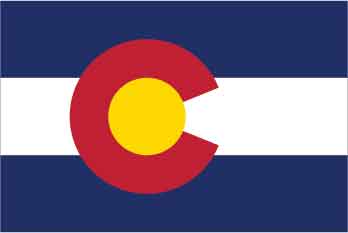 Becoming a Paralegal in Colorado
Paralegal Certification Process in Colorado
Like many states, Colorado has no certification process for paralegals. However, you should consider becoming nationally certified through the National Association of Legal Assistants or other certifying organizations.
NALA offers certification through either exam or curriculum. If you choose to take the exam and receive a passing grade, you will earn the designation of a Certified Paralegal (CP). If you enroll in a curriculum, you will be able to earn an Advanced Paralegal Certification (APC) upon successfully completing the program.
Colorado Paralegal Degrees
As with any profession, successfully becoming a paralegal in Colorado depends on enrolling in an educational program. A degree in paralegal studies is the typical choice for those seeking paralegal careers. Criminal justice degrees can also be useful, as are any courses or programs related to the law.
Major Cities in Colorado
Denver has a population of 649,495 people, making it the largest city in the state of Colorado.
Colorado Springs is the second largest city with 439,886 residents.
345,803 people live in Colorado's third largest city, Aurora.
What Does a Paralegal Do in Colorado?
Paralegals are legal professionals who will work directly with licensed attorneys. A paralegal can do almost everything a lawyer can do, save providing legal advice to clients. Typical tasks of a paralegal can include performing legal research, handling exhibits for a lawyer, writing legal correspondence and contracts, communicating with clients and collecting evidence to be used in courts.
Colorado Legal Assistant and Related Careers
A few careers that are closely related to paralegals include claims adjusters, legal assistants and legal secretaries.
Employment Numbers in Colorado
6,030 paralegals were employed in Colorado in 2015. This is according to the most recently available numbers gathered by the Bureau of Labor Statistics.
Bureau of Labor Statistics Salary Ranges in Colorado
For Denver paralegals, the average annual salary is $55,020. In Colorado Springs, paralegals can expect a salary of $50,030. Boulder paralegals may make $50,580.
Colorado Paralegal Organizations
Online Paralegal Programs and Schools in Colorado
Get Your Degree!
Find schools and get information on the program that's right for you.
(It's fast and free!)
Choose your area of study and receive free information about programs you are interested in. Pursuing an education in paralegal studies is vital to your success as a paralegal or legal assistant. Paralegals have a wide range of responsibilities that attorneys, law offices, and even government agencies rely on every day. A formal education is a must for paralegals looking to impress law offices in both the public and private sectors of the law.