Working in the legal world is one of the most rewarding career choices that a person can make. However, not everyone has the time or resources to pursue a legal degree, which is why many people interested in the law instead choose to become paralegals. A paralegal can be employed in a law firm and is responsible for important support and legal aid duties to attorneys. The biggest difference between a lawyer and a paralegal is that paralegals do not try cases in court.
The great thing about entering into the paralegal profession is that there are many different career paths that you could choose depending on the legal field in which you're interested. Learning about these different paralegal careers is an important part of choosing this rewarding profession.
Paralegal Careers You Can Pursue
Contrary to what many people assume, there are actually several different types of paralegal careers available to you. While most people will pursue a career as a basic paralegal, others will choose to enter specialized paralegal fields, all of which are attractive in their own way.
For example, if you are interested in both law and business, you might consider becoming a corporate paralegal. On the other hand, if your legal interests are focused more on the personal level, you could be a family law paralegal or an estate planning paralegal. Other interesting paralegal careers that you could choose from include bankruptcy paralegals, real estate paralegals, intellectual property paralegals, and litigation paralegals.
Whatever area of law you're most interested in pursuing, there is a paralegal career that is right for you.
Find schools and get information on the program that's
right for you.
(It's fast and free!)
Featured Schools
Basic Requirements for Paralegal Work
While there are any number of paralegal careers that you could pursue, they all have the same basic requirement: paralegal education. The majority of top law firms only consider applicants who have earned either an associate's or bachelor's degree from an American Bar Association (ABA) approved college or university, which means earning a degree should be your first step towards this career goal.
Depending on the paralegal career that you choose, you may want to consider enrolling in courses dedicated to your desired field. Bankruptcy lawyers, for instance, may take classes focused entirely on bankruptcy law, while litigation lawyers will need to learn the ins and outs of proper court procedure. Dedicating a portion of your degree to your chosen paralegal discipline will increase your likelihood of being hired.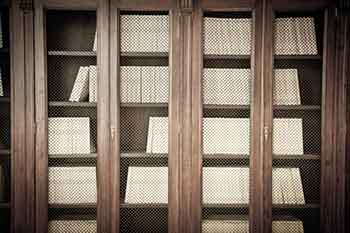 Information about Paralegal Salaries and Career Growth
The salary that you will receive as a paralegal will largely be based on the specialized field that you've chosen and the state that you live in. Other deciding factors can include the level of your degree and how much paralegal experience you possess. While they do not publish data for specific career tracks, the Bureau of Labor Statistics (BLS) does offer information about the paralegal profession as a whole.
The BLS report of May 2015 states that the average salary for a paralegal is $48,810, and that an expansion rate of 8% can be expected between 2014 and 2024.
Start Your Paralegal Career
Choosing a paralegal career is the best idea for anyone who interested in legal work but does not want to become a lawyer. Being a paralegal allows you to specialize in multiple areas of the law and provides you many opportunities for employment.