California is one of the most exciting states in the country, no matter your chosen profession. However, the increase in crime rate that California experienced in 2015—a staggering 276% for violent crimes—has many people considering a legal career. If you're interested in a legal career in California, one of your top choices should be to become a paralegal.
Becoming a paralegal in California requires fulfilling certain requirements related to your education and work experience.
California Paralegal Certification
Basic Paralegal Certification Requirements
Certification: A certificate from a program approved by the American Bar Association (ABA) or a certificate from a regionally accredited institution that had at least 24 credit hours focused on legal courses.
Age: 18 or older.
Licensure: There is no specific paralegal license in California.
Degree: A bachelor's degree in any subject or a high school diploma/equivalent.
Experience: If you have a bachelor's degree, you need one year of training under the supervision of an attorney licensed with the State Board of California. For high school graduates, you must have three years of supervised work experience. The supervising attorney must be willing to certify your ability to work as a paralegal.
Citizenship: California paralegals must be US citizens or legal aliens.
Additional Requirements
Continuing Education: Paralegals in California must complete eight hours of continuing education every two years. Four hours should be dedicated to ethics and four hours should either be in general law or a specific legal field.
Background: Your employer may request you submit to a background check before you begin working as a paralegal.
Find schools and get information on the program that's
right for you.
(It's fast and free!)
Featured Schools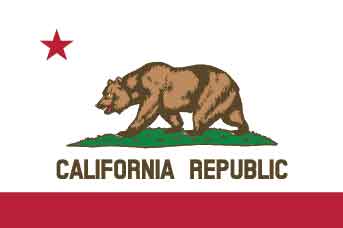 Becoming a Paralegal in California
Paralegal Certification Process in California
After you complete one of the four certification requirements—an ABA-approved certificate, a certificate with 24 hours of legal coursework, a bachelor's degree with one year of work experience or a high school diploma and three years of work experience—can begin working as a paralegal in California.
Some California paralegals may voluntarily pursue official certification, although it is not required by the state. Typically, you would become a certified paralegal through the National Association of Legal Assistants (NALA). NALA certification can help to improve your career prospects.
California Paralegal Degrees
Before becoming a paralegal, you must complete an educational program. This can include a paralegal certificate program, a two or four-year paralegal studies degree or a criminal justice degree. During your degree program, you will take courses in areas related to the law, such as legal research and legal writing.
Major Cities in California
Los Angeles is the largest city in this state. 3.8 million people live in the Los Angeles area.
San Diego is the second most populous city in California. It is home to 1.35 million residents.
San Francisco is that state's third largest with 837,442 residents.
What Does a Paralegal Do in California?
Paralegals in California and other areas of the country will work in law firms and will support attorneys. Other than giving legal advice to clients, which they are not legally allowed to do, paralegals perform many of the same duties as licensed attorneys. Paralegals can write legal documents, collect evidence for court cases, contact clients with important information and assist attorneys through the course of a trial.
California Legal Assistant and Related Careers
Careers that are related to paralegals can include legal assistants, legal secretaries and claims adjusters.
Employment Numbers in California
A tremendous number of paralegals work in California. According to the Bureau of Labor Statistics, 29,180 were employed in this state in 2015.
Bureau of Labor Statistics Salary Ranges in California
San Diego paralegals will generally have a salary of $58,710. In Los Angeles, the average yearly pay for paralegals is $59,260. For those employed in San Francisco, the salary for a paralegal is $72,310.
California Paralegal Organizations
Online Paralegal Programs and Schools in California
Get Your Degree!
Find schools and get information on the program that's right for you.
(It's fast and free!)
Choose your area of study and receive free information about programs you are interested in. Pursuing an education in paralegal studies is vital to your success as a paralegal or legal assistant. Paralegals have a wide range of responsibilities that attorneys, law offices, and even government agencies rely on every day. A formal education is a must for paralegals looking to impress law offices in both the public and private sectors of the law.