For most citizens in Arkansas, obeying the law is an important part of being a citizen. However, even though most Arkansans are law abiding, crime still happens and averages 112,362 incidences annually. There are many legal professions in Arkansas, but one of the fastest growing is paralegals.
Paralegals work alongside, and in support of, licensed attorneys and is a great career choice for anyone interested in working multiple areas of the law. If you're interested in working as a paralegal in Arkansas, there are several steps to follow. While Arkansas has no specific requirements for paralegal work, following the right steps will help you embark on a successful paralegal career.
Arkansas Paralegal Certification
Basic Paralegal Certification Requirements
Certification: There are no certification requirements in Arkansas, although many prospective paralegals choose to seek certification at the national level.
Age: You must be at least 18 years old before working as a paralegal in Arkansas.
Licensure: Arkansas does not require or grant licenses for paralegal work.
Degree: Before you will be hired by an Arkansas law firm, you will generally need to complete a paralegal certificate program, an associate's degree or a bachelor's degree in paralegal studies.
Experience: Many paralegal degree or certification programs will feature a work experience component that will help you learn how to work successfully as a paralegal. Some paralegals also choose to volunteer or do pro bono work to gain experience.
Citizenship: Arkansas residents seeking work as paralegals should be either a legal alien or a US citizen.
Find schools and get information on the program that's
right for you.
(It's fast and free!)
Featured Schools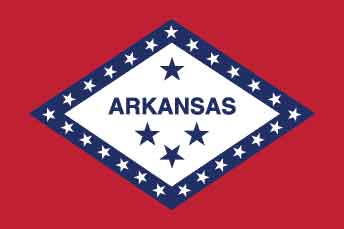 Additional Requirements
Background Check: While Arkansas does not maintain any requirements for paralegal work, any law firm you work for may request a background check.
Ethical Behavior: Paralegals must follow ethical guidelines established for their profession.
Becoming a Paralegal in Arkansas
Paralegal Certification Process in Arkansas
Despite the fact that Arkansas has no certification requirements for paralegals, many people decide to become certified at the national level though the National Association of Legal Assistants (NALA).
NALA maintains two certifications, a Certified Paralegal (CP) or an Advanced Paralegal Certification (APC). The CP designation requires that you pass an examination. On the other hand, to earn the APC designation you will have to complete a curriculum in a chosen legal discipline. Certification will come after you've completed a paralegal studies program approved by the American Bar Association (ABA).
Arkansas Paralegal Degrees
The first and most important step in becoming a paralegal is choosing the right educational program. Aspiring paralegals will take courses related to legal research, legal writing and specific legal disciplines. These courses can be taken during a paralegal studies degree or a criminal justice degree, both of which are useful for paralegal practice.
Major Cities in Arkansas
The population of Little Rock is 197,357 and it is the largest city in Arkansas.
97,900 people live in Hot Springs, distinguishing it as the second largest Arkansas city.
The third largest city in Arkansas is Fort Smith.
What Does a Paralegal Do in Arkansas?
Paralegals will be employed in law firms, and their primary duty is to assist licensed attorneys with cases. When you work as a paralegal, you can do research, write legal documents, file briefs and exhibits and collect former statements that a lawyer can use in court.
Arkansas Legal Assistant and Related Careers
Legal assistants perform almost the exact same duties as a paralegal. Legal secretaries may perform some tasks that are similar to paralegals, but will mostly work keeping records. Claims adjusters also have similar duties.
Employment Numbers in Arkansas
The Bureau of Labor Statistics recorded that there were 1,410 paralegals employed in Arkansas as of May 2015.
Bureau of labor Statistics Salary Ranges in Arkansas
The salary for paralegals in Arkansas will average $43,440. In Fayetteville, the typical yearly salary is 39,380.
Arkansas Paralegal Organizations
Online Paralegal Programs and Schools in Arkansas
Get Your Degree!
Find schools and get information on the program that's right for you.
(It's fast and free!)
Choose your area of study and receive free information about programs you are interested in. Pursuing an education in paralegal studies is vital to your success as a paralegal or legal assistant. Paralegals have a wide range of responsibilities that attorneys, law offices, and even government agencies rely on every day. A formal education is a must for paralegals looking to impress law offices in both the public and private sectors of the law.