Arizona is one of the most beautiful states in the country, known for its scenic mesas and warm, friendly people. However, this doesn't mean Arizona is without its problems, particularly related to crime. Some 235,119 crimes are committed annually in Arizona, which is why many people in this state consider a career as a paralegal. Working in support of attorneys, paralegals perform many legal tasks that are important for winning trials.
If you're interested in working as a paralegal in Arizona, it's important you follow the right steps to make yourself attractive to employers, as there are no requirements set by the state for entering this profession.
Arizona Paralegal Certification
Basic Paralegal Certification Requirements
Certification: Certification is not required by the state of Arizona.
Age: You must be a legal adult to work as a paralegal in this state.
Licensure: No license is required. However, you must work under the supervision of an attorney unless you have become a Legal Document Preparer.
Degree: To increase employment opportunities, you should complete either a certificate program, associate's degree or bachelor's degree in paralegal studies.
Experience: Acquiring experience is often a requirement for most Arizona law firms. You can gain this experience by volunteering as a legal assistant or working pro bono. This will also help you develop the skills necessary for successful paralegal work.
Citizenship: US citizens and legal aliens who live in Arizona can work as paralegals.
Additional Requirements
Background Check: You may be required to undergo a background check at the discretion of your employer.
Ethics: Paralegals in Arizona should abide by their profession's code of ethics.
Find schools and get information on the program that's
right for you.
(It's fast and free!)
Featured Schools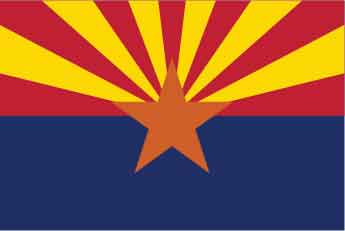 Becoming a Paralegal in Arizona
Paralegal Certification Process in Arizona
If you want to work as a paralegal without having to be certified by an attorney, you would apply to become a Legal Document Preparer. This requires passing an exam and paying required fees. To maintain this designation, you must acquire ten hours of continuing education each year.
Many Arizona paralegals will apply for national certification, even though it is not required by the state. National organizations that certify paralegals include the National Association of Legal Assistants, the American Alliance of Paralegals and the National Federation of Paralegal Associations.
Arizona Paralegal Degrees
Proper education is the key in becoming a paralegal in Arizona, which means choosing a related degree. Degrees that can be useful for becoming a paralegal can include paralegal studies and criminal justice. Aspiring paralegals should also be sure to take courses in areas like legal research and legal writing.
Major Cities in Arizona
Phoenix is easily the largest city in Arizona with a population nearing 1.6 million people.
Tucson is Arizona's second-largest community and has 531,641 residents.
Mesa has 471,825 citizens.
What Does a Paralegal Do in Arizona?
Paralegals work to assist attorneys with common legal tasks. A paralegal can gather evidence for cases, construct legal documents, contact individuals related to a case and can aid attorneys during a trial by taking notes and reading trial transcripts for pertinent information. Paralegals in Arizona cannot work unsupervised without the Legal Document Preparer Designation.
Arizona Legal Assistant and Related Careers
A legal assistant is the career that is most closely related to working as a paralegal. Other similar careers include claims adjusters and legal secretaries to a much lesser extent.
Employment Numbers in Arizona
The most recent numbers made available to the public by the Bureau of Labor Statistics indicate that there were 4,950 paralegals working in Arizona in 2015.
Bureau of Labor Statistics Paralegal Salary Ranges in Arizona
Tucson paralegals have an average annual salary of $47,660. In Phoenix, the salary for a paralegal can be as high as $54,400 per annum. The salary for paralegals working in Flagstaff is $41,460.
Arizona Paralegal Organizations
Online Paralegal Programs and Schools in Arizona
Get Your Degree!
Find schools and get information on the program that's right for you.
(It's fast and free!)
Choose your area of study and receive free information about programs you are interested in. Pursuing an education in paralegal studies is vital to your success as a paralegal or legal assistant. Paralegals have a wide range of responsibilities that attorneys, law offices, and even government agencies rely on every day. A formal education is a must for paralegals looking to impress law offices in both the public and private sectors of the law.