In contrast to its isolated locale, Alaska has one of the highest crime rates in the country, particularly in terms of violent crime. Alaska averages 26,198 crimes per year, providing plenty of work for legal professionals like paralegals. Paralegals, which are different from legal secretaries, work alongside lawyers to plan for court cases and interact with legal clients.
While Alaska does not have specific requirements for entering the paralegal profession, there are still a few steps that you should follow to make yourself more attractive to employers and to ensure a higher rate of success.
Alaska Paralegal Certification
Basic Paralegal Certification Requirements
Certification: Certification is not required to become a paralegal in Alaska.
Age: You must be over the majority age of 18 to work as a paralegal in Alaska.
Licensure: Alaska paralegals need not be licensed.
Degree: Most Alaskan law firms will expect paralegals to possess an associate's or bachelor's degree in paralegal studies. However, this is not legally required.
Experience: Gaining experience will make it easier for paralegals to find employment. Many degree or certificate programs include an internship component where you can acquire experience.
Citizenship: Paralegals should be residents of Alaska and either a legal alien or a US citizen.
Additional Requirements
Ethics: Paralegals in Alaska should abide by the code of ethics that has been developed by the Alaska Association of Paralegals.
Background Check: A law firm may request that paralegals undergo a background check before being hired.
Featured Schools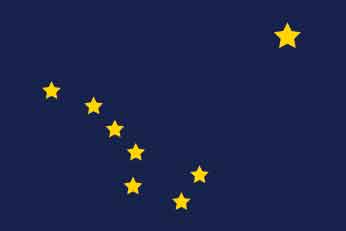 Becoming a Paralegal in Alaska
Paralegal Certification Process in Alaska
There is no requirement for certification in Alaska. However, national certification can be a boon to a paralegal's career. After completing a paralegal studies program approved by the American Bar Association, paralegals should consider certification through the National Association of Legal Assistants.
Two certification options are available: Certified Paralegal (CP) and Advanced Certified Paralegal (ACP). To be granted a CP, you will need to pass an exam that covers legal areas like ethics, legal research, and substantive law. The ACP designation is curriculum based. You will pick a course with a specific legal focus and will be granted certification after completing the course.
Alaska Paralegal Degrees
When you are seeking to become a paralegal, it's important to enroll in the right educational program. In addition to a degree in paralegal studies, you could choose a criminal justice degree. Many candidates will take courses in legal research, legal writing and courses in specific types of law, such as business law.
Major Cities in Alaska
Anchorage is the largest Alaskan city thanks to its population of 300,950
A distant second behind anchorage is Juneau with 32,660 citizens.
Fairbanks is the third largest city in Alaska. 32,324 live in this city.
What Does a Paralegal Do in Alaska?
Paralegals perform several legal tasks. They give support to lawyers before and during trials. For example, paralegals can conduct legal research, they can collect evidence for review by a licensed attorney and they can take formal statements to be used in court cases. However, paralegals are prohibited from offering legal advice to clients, which is reserved for licensed attorneys.
Alaska Legal Assistant and Related Careers
Several careers are related to paralegals. The closest career in terms of responsibilities is a legal support worker or a legal assistant. Title examiners and claims adjusters may also perform similar tasks to paralegals.
Employment Numbers in Alaska
The Bureau of Labor Statistics estimates that there were 600 paralegals employed throughout Alaska in 2015.
Bureau of Labor Statistics Paralegal Salary Ranges in Alaska
A paralegal employed in Anchorage may receive a yearly salary of $69,190. In Fairbanks, the typical annual paralegal salary is $57,230.
Alaska Paralegal Organizations
Online Paralegal Programs and Schools in Alaska
Get Your Degree!
Find schools and get information on the program that's right for you.
(It's fast and free!)
Choose your area of study and receive free information about programs you are interested in. Pursuing an education in paralegal studies is vital to your success as a paralegal or legal assistant. Paralegals have a wide range of responsibilities that attorneys, law offices, and even government agencies rely on every day. A formal education is a must for paralegals looking to impress law offices in both the public and private sectors of the law.