If you're looking for a promising career in Alabama, then you might be considering becoming a paralegal. Working as a paralegal is the perfect solution for anyone interested in a legal career but does not want to commit the time or money necessary to become a lawyer. Paralegals are legal professionals who are responsible for many of the same tasks as a lawyer, which makes them distinct from legal secretaries that mostly handle tasks like record keeping.
There are no laws in Alabama governing how one would become a paralegal. However, to increase your career opportunities, there are few important steps you should follow.
Find schools and get information on the program that's
right for you.
(It's fast and free!)
Alabama Paralegal Certification
Basic Paralegal Certification Requirements
Certification: Alabama does not require paralegals to be certified to work in the state. However, gaining certification from a national paralegal organization will make you a more attractive candidate to employers.
Age: 18 or older.
Licensure: No license is required to work as a paralegal in Alabama.
Degree: Although no formal education is mandated, most law firms prefer their paralegals have a two or four-year paralegal studies degree from an American Bar Association (ABA) approved program.
Experience: Before you are employed in a law firm, you will often be required to gain paralegal experience. This can be done through the course of your degree program or by working pro bono.
Citizenship: You must be legally allowed to work in Alabama, either as a US citizen or legal alien.
Additional Requirements
Ethics: You will need to abide by the code of professional ethics that applies to anyone working in a legal profession.
Supervision: You must be supervised by a licensed attorney to work as a paralegal in Alabama.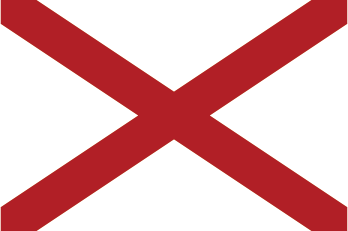 Becoming a Paralegal in Alabama
Paralegal Certification Process in Alabama
Certification is not mandated by the state of Alabama. However, many law firms will only hire certified paralegals. Once you have completed your paralegal studies degree, you can become certified by the National Association of Legal Assistants.
The association offers two forms of certification. The first is becoming a Certified Paralegal, which requires that you pass an exam that covers areas important to paralegal practice. The second type of certification is becoming an Advanced Certified Paralegal (ACP). This is a curriculum based certification and requires that you choose a specific educational path, such as Social Security Disability or Family Law.
Alabama Paralegal Degrees
Besides an associate's or bachelor's degree in paralegal studies, there are several degrees that are related to working as a paralegal. For example, many paralegals choose to enroll in a certificate program instead of a degree. Criminal justice is another degree that can be useful for paralegal work.
Major Cities in Alabama
Birmingham is the largest city in Alabama and has a population of 212,237.
Montgomery is home to 205,764 residents and is the second largest city in the state.
Mobile is the third largest city with 195,111 residents.
What Does a Paralegal Do in Alabama?
Paralegals work in support of lawyers to help them prepare for trials. They can write reports, investigate the facts of a case and research laws. Paralegals can also draft legal documents such as contracts. They can contact clients on behalf of an attorney, but are not allowed to give legal advice.
Alabama Legal Assistant and Related Careers
There are many careers that are similar to paralegals other than lawyers. Claims adjusters, legal assistants and legal secretaries all perform some of the same duties as a paralegal.
Employment Numbers in Alabama
According to the data collected and made available by the Bureau of Labor Statistics, there were 2,860 legal assistants and paralegals working in Alabama in 2015.
Bureau of Labor Statistics Paralegal Salary Ranges in Alabama
In Birmingham, a paralegal can expect a yearly salary of $48,400. Mobile paralegals may make $41,690 a year. For Montgomery paralegals, the average annual salary is $51,760.
Alabama Paralegal Organizations
Online Paralegal Programs and Schools in Alabama
Get Your Degree!
Find schools and get information on the program that's right for you.
(It's fast and free!)
Choose your area of study and receive free information about programs you are interested in. Pursuing an education in paralegal studies is vital to your success as a paralegal or legal assistant. Paralegals have a wide range of responsibilities that attorneys, law offices, and even government agencies rely on every day. A formal education is a must for paralegals looking to impress law offices in both the public and private sectors of the law.